SKIPY SKIP HIRE LTD - ORDER SKIPS ONLINE AT DISCOUNTED RATES

Caring for YOU and The Environment

Skipy Skip Hire Ltd

Prompt, Reliable, Professional Skip Hire at Competitive Prices
From a Small and Caring Genuinely Local Company

Based in Kilsby, Rugby, Warwickshire (J18-M1)




£3.00 OFF EVERY SKIP ONLY WHEN ORDERED ONLINE *


MORE THAN 530 SKIPS HAVE NOW BEEN ORDERED ONLINE BY OUR CUSTOMERS!

SKIP HIRE

Rugby, Daventry, Woodford Halse, Towcester, Northampton, Long Buckby, Lutterwoth, Coventry & Banbury
Watch Our Video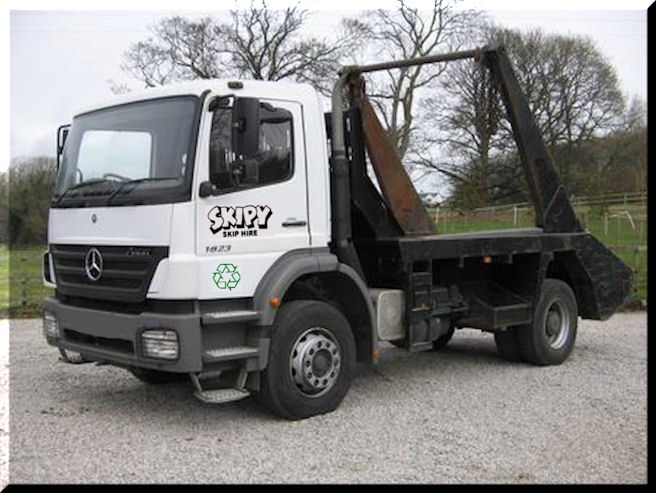 An example of one of our Lorries - 18 tonne Mercedes 1823


Get to meet one of our Drivers.... Rufus!



* Our ONLINE PRICE LIST shows the DISCOUNTED PRICE which includes £3 per skip off our Standard Inclusive Price List, Applicable only to skips Ordered Online
Copyright (c) 2005-2013 SKIPY SKIP HIRE LTD ~ All Rights Reserved
The copyright in this website and the material on this website (including without limitation the text, computer code, artwork, photographs & images) is owned by Skipy Skip Hire Ltd.
This page was last updated on 11 December 2013

Remarkable!..... YOU Are Visitor Number